Founded in 1992 by Dr. Bobby Maddox, M.D., the Maddox Laser Eye Center in El Paso, Texas offers the latest in advanced Laser Vision Correction to reduce or eliminate the need for glasses and contact lenses. Employing a state-of-the-art excimer laser system - the LaserSight LaserScan LSX® - Dr. Maddox can treat nearsightedness, farsightedness, astigmatism, mixed astigmatism, and presbyopia using the latest LASIK and PRK corrective techniques.
Patient care.
Specialization.
Experience.

Any eye specialist will tell you that these are the hallmarks of a credible laser eye surgery practice. Dr. Maddox is proud to say that his excels in each.
Combining nearly three decades of experience with the some of the most advanced computerized Laser Vision Correction technology available, we at the Maddox Laser Eye Center are committed to providing only the highest level of care to our patients. We treat each of our patients with the individual care and attention they deserve.
Your vision is our focus...
The Maddox Laser Eye Center is dedicated to and specializes in Laser Vision Correction for myopia, astigmatism, hyperopia, and presbyopia.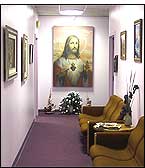 Our number one concern is and always has been the well-being of our patients. Now with some of the most advanced medical technology available, Laser Vision Correction is safer, easier, and more affordable than ever before. And with technologies such as LaserScan LSX's precision 0.8mm "Flying Spot" laser, our patients can relax knowing we have their safety and comfort as our top priority. Combine all this with the experience of Dr. Maddox and his highly trained staff, and the Maddox Laser Eye Center stands out as a premiere choice for Laser Vision Correction.
Experience counts...
It is not the laser alone that makes the difference but is the experience of the surgeon programming the laser with accurate data, instructing the patient pre-op as to what to expect in order to allay patient anxiety and to ascertain that the eye is in the appropriate position during the treatment for best results. Every surgeon has his or her own unique surgical technique and Dr. Maddox has had time to hone his special laser technique for refractive surgery since 1992. He has developed his own special techniques to decrease the incidence of complications during and following surgery.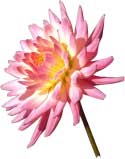 When choosing a surgeon to perform Laser Vision Correction, experience is of key importance. Although the excimer laser systems incorporate sophisticated computer technology, the skills and knowledge of the surgeon are critical to consistent outcomes as well as to the safety of the procedure. The experience factor is especially vital to the effectiveness and safety of the LASIK procedure, which entails surgically creating a corneal flap with a microkeratome. With extensive training and experience, the Dr. Maddox is better able to recognize possible problem situations and is better equipped to provide the patient with the highest level of care and safety. With over three decades of surgical experience and performing Laser Vision Correction since 1992, which includes thousands of LASIK and PRK procedures, Dr. Bobby Maddox of the Maddox Laser Eye Center here in the USA is recognized across the world as one of the most highly skilled and experienced Laser Vision Correction surgeons.
More Than Laser Vision Correction...
In addition to Laser Vision Correction, we also offer routine eye exams, glasses prescriptions, in-office cataract surgery, in-office cosmetic surgery for "puffy" eyelids (Blepharoplasty), facial rejuvenation with Botox® and dermal fillers, and more. See the complete list of the services we offer.
Convenience...
Dr. Maddox offers all his services at his clinic conveniently located in El Paso, Texas. After seventeen years of pioneering work in Juarez, Mexico, Dr. Maddox now works exclusively from his El Paso clinic for the convenience of his patients.
Come see us or give us a call and find out if Laser Vision Correction at the Maddox Laser Eye Center is right for you.