Page 1 of 3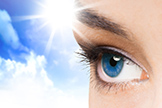 Imagine what it would feel like to open your eyes to a new, clearer world. A world where a beautiful white rose glistens in the sunlight, wet with the morning dew; every velvet petal and every lush green leaf bursting with the vibrant beauty of life. Imagine seeing your world through new eyes...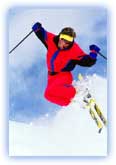 Imagine the feeling of soaring down the winter slopes, the wind in your face, your heart pounding, the adrenaline rushing through your body as you take on each curve and jump with grace and ease. Experience the freedom of soaring on the wind like a bird in flight, unhampered and unteathered, the world far below and nothing to stop you from going where you want to go. Imagine all this in a new clarity and vision... Imagine your world in a new light.
A new life on the horizon...
With Laser Vision Correction, you don't have to imagine anymore! Millions of people across the country and around the world in all walks of life have made the decision that has changed their lives forever. People in nearly all professions have chosen Laser Vision Correction -- firemen, police, teachers, athletes, military recruits, artists, lawyers, physicians, construction workers, airline pilots, computer programmers, celebrities, sports stars, college students -- and the list could go on and on!
Millions of Americans live with the constant burden of wearing glasses and contact lenses every day of their lives. Whether it's driving the car to work in the morning or watching a baseball game from the grandstand, good eyesight is essential to get the most out of life. Without clear vision, even performing simple everyday tasks can suddenly become difficult or even impossible.
A technological revolution...
The rapid advance of technology over the last twenty years has brought about a revolution in eye care, drastically changing the way we think about vision problems and the ways to restore clear vision. With computer-controlled precision down to the molecular level, the technology behind Laser Vision Correction is truly a scientific breakthrough.
Using a "cool" beam of ultraviolet light, the Excimer Laser literally breaks the bonds between molecules of corneal tissue, gently reshaping the cornea to allow light to focus clearly on the retina. This beam is so precise that the excimer laser can actually remove less corneal tissue than the width of a single human hair!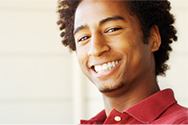 Now the safest, most predictable, and most widely accepted form of vision correction aside from glasses and contacts, Laser Vision Correction has completely revolutionized refractive surgery treatment. People are now living lives free of glasses and contact lenses everywhere around the world. Over 30 million people worldwide have had Laser Vision Correction with astounding results. In fact, in the United States around 1.5 million Laser Vision Correction procedures will be performed this year alone.
Convenience and affordability...
All of us can remember frustrating and embarrassing situations we've been in because of our glasses or contact lenses. Whether it's having to get through the day with blurry vision because of broken frames, or crawling around on the carpet searching for that nearly invisible contact that just popped out, glasses and contacts can at times be a big hassle. But the problems associated with contact lenses can go far beyond mere inconvenience. From the serious risk of dangerous infections associated with extended wear contacts to the astronomical cost of constantly replacing old lenses and cleaners, Laser Vision Correction may be safer and far less expensive than contact lens wear in the long run. In fact, you could pay several hundred dollars per year on proper contact lens care, adding up to thousands of dollars over your lifetime.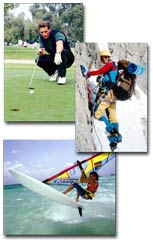 Now there is finally an affordable way people all around the world can start living life less dependent on or completely free from glasses and contact lenses. Just imagine all the things you have wanted to do all your life where your dependence on glasses has stopped you from fulfilling those dreams.
For the sports enthusiast, nothing can compare to the freedom of riding on the wind with nothing to hold you back. Or the feeling you get when you see that long drive land on the green with the first stroke. Scuba diving, rock climbing, hunting, tennis, bicycling -- whatever your game, you don't have to let your vision hold you back anymore!
Open your eyes to a new vision...
There are literally millions who today are living their lives in a newfound freedom. All these people were once like you -- wondering if Laser Vision Correction is the right choice. All of them made the decision and said "yes" to Laser Vision Correction.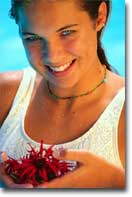 Stop seeing the world through a veil -- open your eyes to a new vision! This breakthrough in technology, the culmination of decades of medical research, is finally a safe and effective alternative for millions of people around the world. Laser Vision Correction has changed so many lives in such profound ways, from improving one's self image to opening new opportunities never available before. Don't let anything hold you back from experiencing life as it was meant to be! You could join the millions who have already made the decision that has changed their lives forever.
Laser Vision Correction - LASIK and PRK...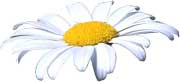 Now that you've heard what a difference Laser Vision Correction has made in so many people's lives, we invite you to come along and discover how this amazing procedure works and how it could help you.
In order to understand how Laser Vision Correction could help you see better, let's first take a look at how your eyes work and what causes imperfect vision.
Or if you prefer, you can skip ahead to Laser Vision Correction - LASIK & PRK.